Every year on my radio show, without fail, for 5 years, I used to have complete 2 hour specials on Elvis and I'd make it a point to give people something different every time! That's right 10 hours and you will still have a LOT of his material that you've not heard!
I had a Elvis Country Special, Rock n Roll Special, Love Songs Special, Movie Songs Special, #1s Special and shows filled with a whole lotta requests from people.
And people still wanted more.
I'm surprised that I've ignored him for so long here...online...on The MJ show. But no more.
Tonight, I'm going to give you something...really really SPECIAL! :)

What I have for you tonight is the legendary '68 Comeback Special by Elvis.
Round about December '68 Elvis had made about 29 movies and had moved away from live concerts for quite a while. His manager Col Tom Parker wanted him to make a televised Christmas special in which Elvis would sing Christmas songs and carols...but Steve Binder, the man who directed this NBC televised special wanted to do something different with Elvis.
He wanted to re-establish Elvis as the incredible singer and performer that he was. He wanted to give the fans something different from the formulaic version of Elvis that they had gotten to see in his movies.
What came out of this thought process and filming was this incredible, energetic, raw, unplugged concert of sorts that became what is now known as the legendary '68 Comeback Special...heralding a comeback of sorts for the great man.

The concert was absolutely brilliant. It was Elvis at his best. He looked smoking hot in a all black leather outfit and was singing the songs that made him a star. It was magic and tonight...I have the entire gig for you! Right here!! :)

Why this? Why today? ... Why not! It should've been something I gave you long ago but tonight I'm more excited because I just got the Deluxe Edition 3 CD Box Set of the '68 Comeback Special and I knew that I had to share this brilliant concert with you all as well.

Honestly, as far as I'm concerned, popular music as we know it today would not have existed if not for Elvis. I'm sure we would've had music but God knows what it would be if not for this man. He influenced millions when he was living and millions more after he passed away.
I'm just one of those millions. I know for a fact that I first felt that I wanted to be up on a stage with a mic, sing and dancing when I saw Elvis sing live. Of course it was on tv that I saw him. I mean I wish I could have seen him live in person but unfortunately the man passed away 4 years before I was even born!
That however is the power...the magic...the sheer brilliance of this man, that he is able to inspire generations way after he's gone as well.
Who knows...maybe someday when I'm watching this dvd with my son or daughter, they'll see it and say "Dad! I want to be a singer...like Elvis." And I'll completely understand where they're coming from.

Anyhow...:) (I digress and I get a little carried away when I talk about Elvis)...no talking tonight in between the songs. I want you to enjoy the entire concert with no commentary from me. It needs no one to tell you anything at all. Whether you've heard all these songs or not, I assure you that you'll get swept away by his charm and his voice.

If you've never seen this before, I envy you. You lucky lucky person you! :)
This is going to be a treat!

Enjoy! :)

1st Song - Elvis - Trouble / Guitar Man #TheMJshow


2nd Song - Elvis - Lawdy Miss Clawdy / Baby What You Want Me To Do #TheMJshow


3rd Song - Elvis - Heartbreak Hotel / Hound Dog / All Shook Up #TheMJshow


4th Song - Elvis - Can't Help Falling in Love / Jailhouse Rock / Don't Be Cruel #TheMJshow


5th Song - Elvis - Are You Lonesome Tonight #TheMJshow


6th Song - Elvis - Sometimes I Feel Like a Motherless Child / Where Could I Go #TheMJshow


7th Song - Elvis - That's All Right #TheMJshow


8th Song - Elvis - Tiger Man #TheMJshow


9th Song - Elvis - Trying to Get to You / Baby, What You Want Me to Do #TheMJshow


10th Song - Elvis - One Night / Memories #TheMJshow


11th Song - Elvis - Nothingville / Guitar Man / Let Yourself Go / Big Boss Man #TheMJshow


12th Song - Elvis - It Hurts Me #TheMJshow


13th Song - Elvis - Guitar Man / Little Egypt / Trouble / Guitar Man #TheMJshow


14th Song - Elvis - If I Can Dream #TheMJshow


15th Dream - Elvis - Closing Credits #TheMJshow



This is a DVD that I highly recommend to you all.
Sure you got to see the whole gig for free...but...this is just a small part of what's on this collector's Deluxe Edition Box Set. I mean it...they've got over 7 hours of material on it!! It is positively brilliant. Complete worth for your money.
(Big thanks to Sony Music and Arjun Sankalia in particular for getting this to us, here in India!)
Check it out: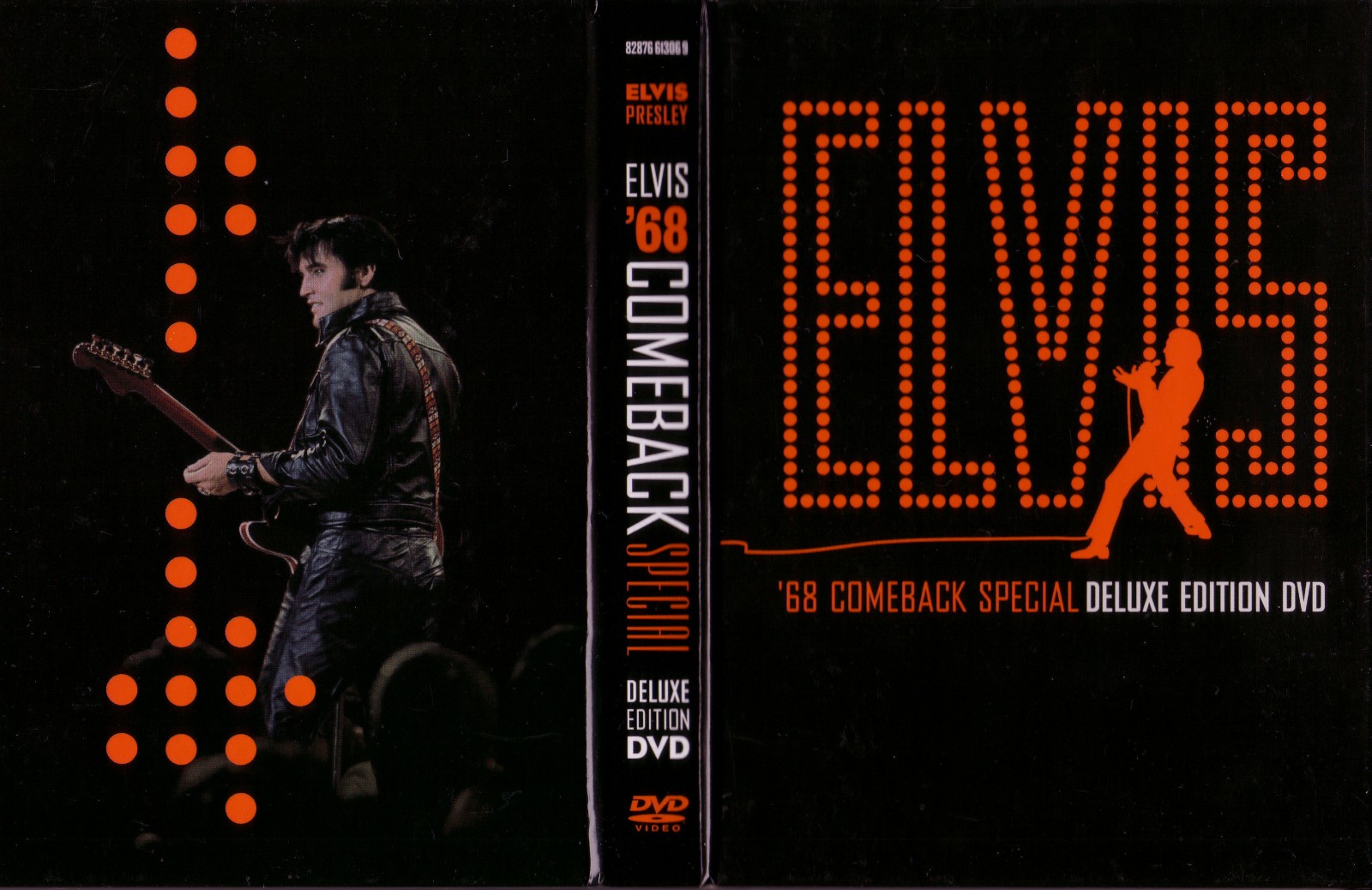 It is available in stores now and I think it's a must have for any Elvis fan and a great way to start if you've just started listening to him.
Right then...that's all I got for you tonight!
It's time for me to say...take care...and good night. :)
This is your Musicman Mihir...signing off!