One of the reasons I love rock...one of the reasons I love singing rock music is the guitar. It's not just an instrument...it's got a soul...a connect that reaches out beyond what you can see and feel. It gets you...deep within. Some of the songs on this show are songs that reach out to me...really really get me. One of the main reasons is because of the guitar solos in the song.

These are all songs that I either currently sing with The Works...or would LOVE to sing some day. Love each and every song on this list.
There's no logical reasoning to tonight's playlist. Like I said, these are some of my absolute favourite songs with great guitar parts. These songs are the reason I love the guitar as an instrument.

Here they are...

1st Song - Led Zeppelin - Stairway To Heaven #TheMJshow
One of the greatest guitar ballads ever. What an incredible solo eh!? :)


2nd Song - Lynyrd Skynyrd - Freebird #TheMJshow
This song has been my caller back tune for a long long time now. I love this song because I remember playing this song every now and then on my radio show. I used to play the whole song...almost 9 minutes of awesomeness :)


3rd Song - Jimi Hendrix - Little Wing #TheMJshow
This is a song I LOVE singing. I think, pretty much every major guitarist in the world has played this song live. And why not?! It's one of the most beautifully made songs ever!


4th Song - The Jeff Healey Band - While My Guitar Gently Weeps #TheMJshow
Don't miss seeing this one! Jeff Healey is an inspiration. See the video. You'll know what I mean :)


5th Song - Gary Moore - Still Got The Blues #TheMJshow
Love singing this song. One of the greatest blues ballads ever in my opinion.


6th Song - John Mayer - Gravity #TheMJshow
This man is the greatest blues player in this generation in my opinion. Don't agree...well see this song...and the next!


7th Song - John Mayer - Covered In Rain #TheMJshow
To the best of my knowledge, this song never featured in any studio albums. This was played in a concert and is featured on a DVD of John's called "Any Given Thursday". It is without a doubt one of his greatest songs ever! Listen to him play the guitar on this one!


8th Song - Sting & Eric Clapton - It's Probably Me #TheMJshow
Mr.Clapton...you're a magician with that guitar. Beautiful song...great melody...and beautiful guitar work. One of my favourite Sting songs too.


9th Song - Eric Clapton - Old Love #TheMJshow
My all time favourite Clapton song. This is incredible. Also one of the greatest blues ballads ever in my opinion.

Bonus Song - John Mayer & Brad Paisley - Old Love #TheMJshow
Check out two brilliant young guitarists take on this classic!


10th Song - Eric Clapton & Dire Straits - Wonderful Tonight #TheMJshow
DO check out this version! What a lovely love song. I'll never get tired of singing this one :) Perfect song when you want to end a late night gig. Especially in a place like Not Just Jazz By The Bay when there are barely 20 people in the place...and you want to ease things up...relax and just enjoy a great guitar ballad. :)


11th Song - Dire Straits - Brothers In Arms #TheMJshow
This song has history :) One of the most important songs in my life.
Trust me when I say this, the silliest things in the world, can start off things that'll last you a lifetime :)
This song was one such thing for me :) And okay...this song is not silly...not by a long shot :)
This one's for a Ms.Neha Karmarkar...who has had this song as her call back tone for like almost 3 years now! :)


12th Song - Dire Straits - Telegraph Road #TheMJshow
I remember this one for a couple of reasons. This was one of the longest songs I ever played on my radio show. It was 14 minutes! And I played it complete. The first time I did that was like a week before I met Mark Knopfler when he came to India for his concert here.
The second reason I remember this is because he actually played this song at the gig! I was so blown away!
What an incredible song this is!


13th Song - Mark Knopfler & Chet Atkins - Imagine #TheMJshow
I think this is possibly the greatest song that Lennon wrote. I LOVE singing it. Recently sang it with The Works at Hard Rock Cafe for the very first time. It was great seeing the whole of HRC singing back with us.
Who doesn't know this song eh?
Well I don't know however if you've heard the version I have here for you.
You want to know how a guitar "sings". Well, just listen to this track...and you'll know exactly what that phrase means! :)
Two of the greatest guitar players in the world...showing you why they are...just that!


14th Song - Pink Floyd - Coming Back To Life #TheMJshow
This is one of my favourite songs to sing on stage. If I was told that you can sing ONLY one Pink Floyd song all your life, this would be the one I'd chose :) (Fortunately, no one's told me that, so hopefully, I'll pick up a lot more songs before I'm ready to retire my microphone) :)


15th Song - David Gilmour - Shine On You Crazy Diamond #TheMJshow
This one's taken from what I consider to be the GREATEST dvd of Pink Floyd songs. Almost like a Pink Floyd unplugged. This was the concert that made me truly realize that Pink Floyd IS David Gilmour.
(God I know all the Roger Waters fans are going to hate me for saying that...but listen to this song. Get this DVD and listen to Gilmour on it. You'll know just why I said what I did.)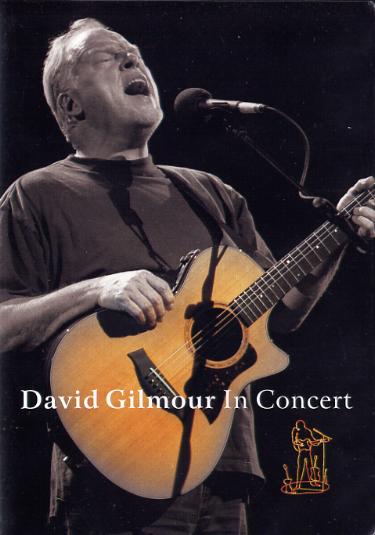 Bonus Track - David Gilmour - Wish You Were Here #TheMJshow
I can't believe I forgot this one!!! Thanks to Sayid for pointing it out :) This one's for you Sayid...and all other Floyd fans!
16th Song -
Pink Floyd - Comfortably Numb
#TheMJshow
Without a doubt...a song which has one of the GREATEST guitar solos in the history of Guitar solos. I don't care how many times it gets played...how cliched...how "junta" the song is. When you hear the solo...you can't help but say..."Thank God for Floyd!" :)
17th Song -
B.B.King & Tracy Chapman - The Thrill Is Gone
#TheMJshow
WHAT a song eh! I love Tracy Chapman and I love the way B.B. and Tracy do this one together.
18th Song -
Buddy Guy & Tracy Chapman - Ain't No Sunshine
#TheMJshow
I told you I love Tracy Chapmen. Here she is with another gentleman I had the pleasure of seeing perform live. Mr.Buddy Guy!!!
19th Song -
Tracy Chapman - Fast Car
#TheMJshow
Why do I love Tracy Chapman. There are many reasons. But here's the first. :)
20th Song -
The Eagles - I Can't Tell You Why
#TheMJshow
Ever since I heard The Eagles, as a young teenager, I've loved them. If there are 3 bands I'd want to take on a deserted island, they'd be The Beatles, Queen and The Eagles.
Of all the songs that The Eagles made...and of all the songs I love...this one here, is my favourite!
The song...the melody...the harmonies...and the incredibly haunting beautiful solo at the end. Gosh! What a song!!
That's about it for tonight :)
You just got 20 of my favourite guitar ballads for show #24.
As promised...#25 is going to be a special one! It's going to be a PINK FLOYD special!! :)
You shall have it before the next week begins.
That is a Musicman promise and I always keep me promises :)
Incidentally, if you are a Floyd fan, there's a great band hitting Delhi and Mumbai this month.
Check this out:
Think Floyd page on the Official Hard Rock Cafe blog
Right then...music lover...come back in a day or two to this page...or better yet, add yourself as a follower on this page so you won't miss a show. The Pink Floyd special WILL BE UP!
Take care...and...good night!
This is your Musicman Mihir...signing off :)